Gestión Catastral Multipaís
Treatment, consultation and continuous updating of map information.
Contributed by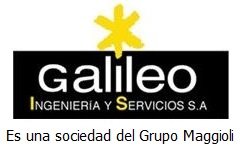 Galileo Engineering Services
Get the code
Tool oriented to the analysis and exploitation of cadastral data, aimed at public entities that want to make extensive and efficient use of cadastral information in the multiple areas involved in an administration.


Characteristics:
 
Treatment, consultation and continuous updating of the physical and legal information of real estate and owners.
Treatment, consultation and continuous updating maps of the territory and information necessary for the management of collections and taxpayers.
It can be adapted to different legal-technical realities existing in the countries.
Scalable in functionalities offered according to demand. Based on the LADM standard (Land Management Domain Model), endorsed by its approval as ISO 19152.


This tool was identified in the framework of project RG-T3099 "Digital Solutions for Local Taxation".
Property data query tools.
StreetView view of the property.
General data of the spatial unit: area, direction, land uses.
List of administrative units: economic uses, cadastral values.
List of property rights: owners, property tax.
Generation of thematic maps on the property data.