Web application for monitoring the network of open data nodes of the Argentine National Public Administration.
Contributed by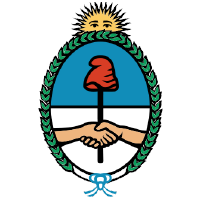 Secretariat of Modernization Argentina
Get the code
The Argentine government and its open data team have been creating tools to manage metadata for the catalogs that collect the data published by the different Argentine public offices.
They have already created pydatajson (a tool to manipulate the metadata of these catalogs), which makes the collection process easier and more manageable. In addition, they have launched django_datajsonar, a django application to model the different open data catalogs in a standard way, both of which are already part of the Code of Development catalog.
Using both tools, they set up Monitoring-Opening, an application used to monitor the status of the different open data nodes.
Principal functions:
Data collection: keep the central data node.gob.ar updated with the latest changes in the network.
Metadata validation: analysis of catalog metadata to ensure they are correct and report possible errors.
Calculation of indicators: take measures of data quality throughout the network. In other words, how complete and well documented in the published data. Here we can see if our efforts are paying dividends; We hope to see an upward trend in data quality over time.