Ciclo de vida de la energía desde su origen hasta el consumo final.
Contributed by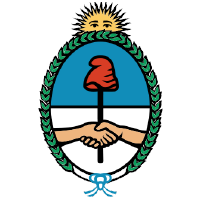 Secretariat of Modernization Argentina
Get the code
¿Qué es?
Es una herramienta que facilita la planificación y permite visualizar cómo se produce la energía, se exporta o importa, se transforma o se consume por los distintos sectores.
¿Por qué fue desarrollada?
Hace más fácil el cálculo de relaciones de eficiencia y diagnósticos de situación, y ayuda a planificar políticas a largo plazo, como la producción de energías renovables y la promoción de eficiencia energética
¿Por qué la estamos compartiendo?
Porque es importante visibilizar el gasto energético y esto lo logramos al crear una herramienta que permitiese hacer accesible al pensamiento visual, y comprensible para el usuario.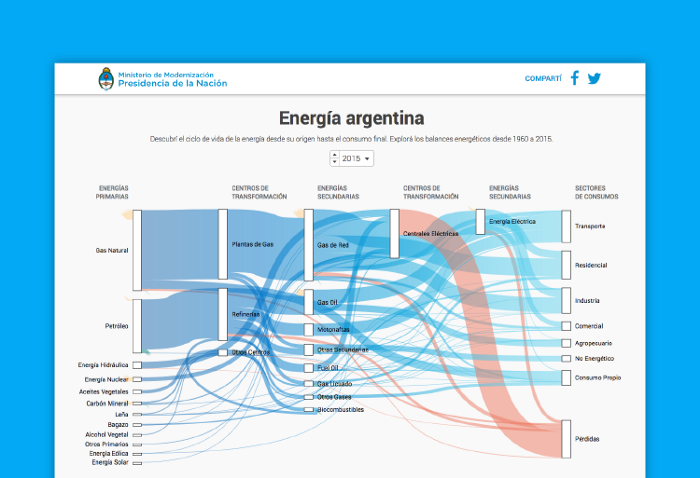 Captura de: https://datosgobar.github.io/energia/