Modular Open Source Identity Platform
Contributed by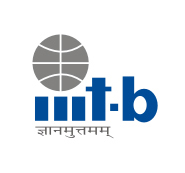 The International Institute of Information Technology Bangalore (IIIT-B)
Get the code
What is it?
MOSIP is a robust scalable and inclusive foundational identity platform The Modular Open Source Identity Platform (MOSIP) helps Governments and other user organizations implement a digital, foundational identity system in a cost effective way. Nations can use MOSIP freely to build their own identity systems. Being modular in its architecture, MOSIP provides flexibility to countries in how they implement and configure their systems, and helps avoid vendor lock-in. Anchored at the International Institute of Information Technology, Bangalore (IIIT-B), MOSIP harnesses the power of open source and embraces the best practices of scalability, security and privacy.
Why was it developed?
Built on a bedrock of principles such as scalability, security, and privacy, MOSIP with its modular architecture, customizability and configurability offers countries the flexibility to build foundational digital ID systems cost-effectively, based on their specific needs.
Why are we sharing it?
Digital ID systems provide a common rail for service delivery across the Government and the economy if implemented well. The use of open standards and open source ensures that MOSIP is agnostic to specific applications, programming languages and platforms, and prevents vendor lock-in.