Visualization of public works
Contributed by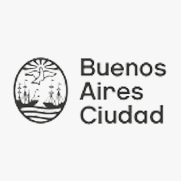 Buenos Aires City Government
Get the code
BA Obras puts information about public works transforming the City of Buenos Aires at the disposal of all its citizens.

Using this platform, the citizens of Buenos Aires, or "neighbors" as they call each other, can browse the progress of works by neighborhood, topic of interest, and time to completion, and also know when the works begin and end and how much they cost, in addition to seeing in photos and videos documenting the progress of each work.

Use cases:
Autonomous City of Buenos Aires. Currently, work is being done to replicate it with 5 Argentine municipalities, the city of São Paulo in Brazil, and the municipality of San Pedro Garza García, Mexico.

Authorship:
Government of the City of Buenos Aires

Technical Aspects:
Platform for visualization and analysis of information on public works of the Government of the City of Buenos Aires.
Data visualization.
Search for information, photos or renders on public works.
Identification of outstanding works by commune, this is the minimum unit of administrative decentralization within the city of Buenos Aires.