GovDev Latam
esto es una prueba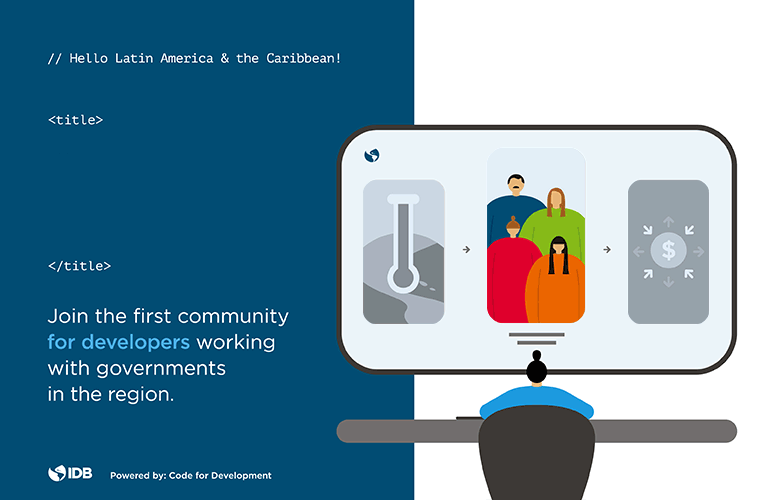 Hello developer!
We invite you to be part of GovDev Latam, a program where you will have the opportunity to meet successful projects already implemented in governments. We have hundreds of projects and we know there are many more.
We are ready to share, with the aim of fostering technological cooperation. As a form of recognition, we will award participants with official IDB badges. So you can publicly show that you are part of something great.
We are counting on you to build together, seeking to reduce technological distances between our countries!
To register for the project, complete the form.