19
Management of documents and electronic files.
Main functions
Operations on Electronic File.
Modifications of state of the file.
Association of existing documents to records.
Association between files.
Management of folders within the file.
Description
System for the management of documents and electronic files that meets the requirements so that both can be stored and / or obtained according to the ENI, scheme that establishes the basic rules for the exchange and storage of documents and electronic files in Spain.
Use Cases:
City councils in Spain, to see a visualization about the indicators of this tool, enter here.
Authors:
Responsible organization
General Secretariat of Digital Administration of the Ministry of Territorial Policy and Public Function.
Technical aspects:
The necessary requirements for the operation of InSide are the following:
MySQL database
Document management system that implements CMIS
JRE 1.6.0_26 or higher.
J2EE application server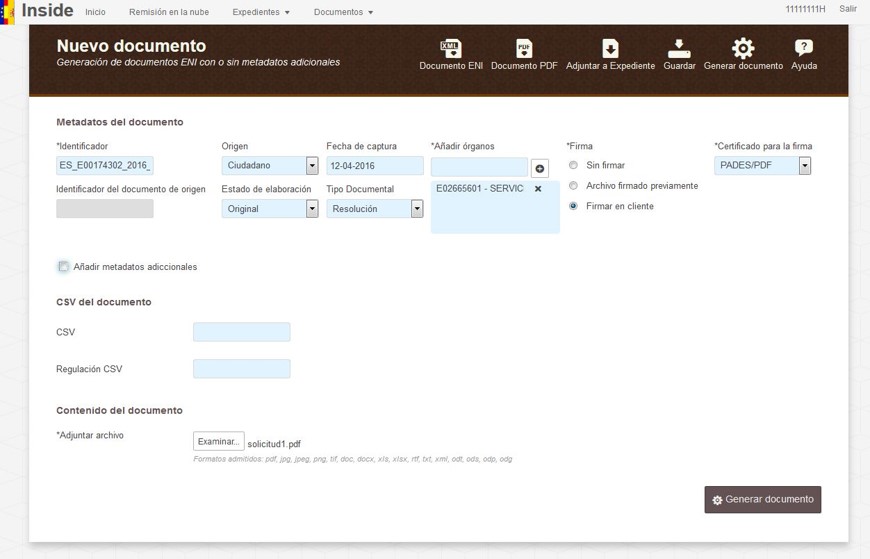 Knowledge areas
electronic government
Modernization of the State
Contribution of
Centro de Transferencia de Tecnología