19
Electronic signature tool
Main functions
It is an application catalog with the following features
Multiplatform signature
It runs as a standalone application or desktop application
for users without knowledge of electronic signature
Description
The Client Suite @firma is one of the products of the @firma Suite of Spanish electronic signature and identification solutions. 
This suite of tools is used by the Spanish Public Administrations so that they have the necessary tools to implement authentication and advanced electronic signature in a fast and effective way in desktop environments.
Use Cases:
Spanish Public Administrations.
Authors:
Responsible organization
General Secretariat of Digital Administration of the Ministry of Territorial Policy and Public Function.
Technical Aspects:
The repositories of the tool are organized as follows:
Cliente @firma
External libraries used by Client @firma
Client Documentation @firma
Abstract layer of access to smart cards 100% java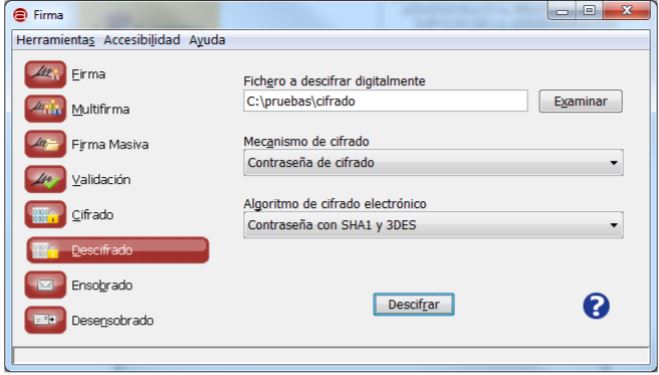 Knowledge areas
Modernization of the State
electronic government
Contribution of
Centro de Transferencia de Tecnología