21
Detection of informal settlements based on satellite images.
Main functions
Calibrated model for the location of informal settlements in cities. 
Description
AP-LATAM was born from the need to provide decision-making support with up-to-date information on the growth of informal human settlements in Argentina.
Having the characteristics of settlements, this tool is able to detect them for later viewing on a map.
Use cases:
Authorship:
Technical aspects:
Algorithms in Python language using the open source framework for machine learning, Tensor flow. 
You can see the code here: https://github.com/dymaxionlabs/ap-latam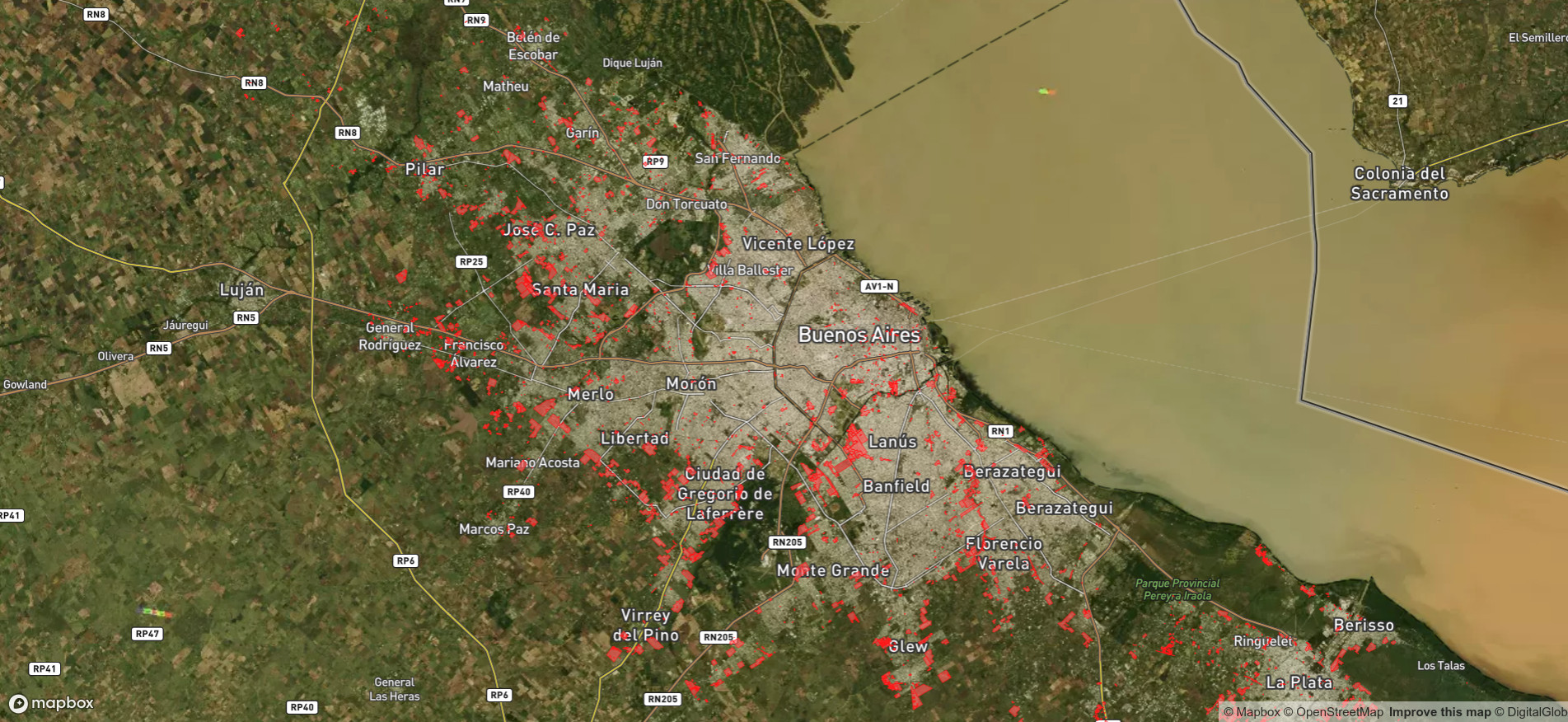 Knowledge areas
Modernization of the State
Urban planning
Public policy